It's safe to say Justin Bieber is well on his way to a full fledged comeback, after releasing his smash singles "What Do Mean" and "Sorry".
Just when you think he can't outdo himself, the Biebs releases "Love Yourself" with the help of Ed Sheeran. The two songbirds harmonize for a pleasant, sweet and slow song. The song is both acoustic and intimate, and tugs on one's heartstrings.
With a cheerful melody, the track reminds us that love can really shatter you to the core, and that narcissism is not the way to make a relationship work.
The song pointedly addresses how girls use Bieber for his fame, as Bieber and Sheeran chime in together for the chorus: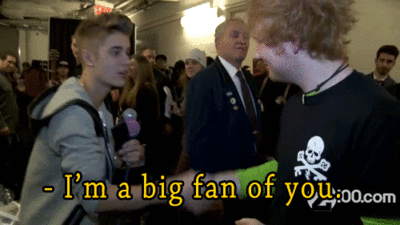 Article by Natalie Harmsen